Expanding the Narrative Renaming & memorial announcements
Sept. 9, 2021: An update on remembering and honoring
Aug. 10, 2021: President Wente updates the community on next steps.
June 2, 2021: President Hatch announces the members of the advisory committee.
May 26, 2021: President Hatch announces that Wake Forest has decided to pause the implementation of its plan to rename Wingate Hall as May 7, 1860 Hall.
May 7, 2021: Wake Forest announces actions it is taking to come to terms with its antebellum heritage. May 7 announcement page »
A University Council to Support Diversity and Inclusion Progress
On Sept. 21, President Susan Wente shared in her blog further thoughts and action steps related to our University-wide efforts on issues of diversity, equity and inclusion. Read here to learn more about her creation of the University Diversity, Equity and Inclusion Council and what that advisory group has been charged to accomplish.
Update from the President's Commission
on Race, Equity and Community
President Hatch announced on June 9 that the Commission had shared its findings and recommendations. The message shared the report with the community and announced the hiring of Dr. Corey D. B. Walker as the inaugural chair of the African American Studies program and the creation of a new Center for Research, Engagement and Collaboration in African American Life (RECAAL), led by Dr. Derek S. Hicks.
Message » Report » Video »
Read the summary of recommendations »
Update from the Slavery, Race
and Memory Project
Essays edited by:
Corey D.B. Walker
Fall 2020 Update on Diversity and Inclusion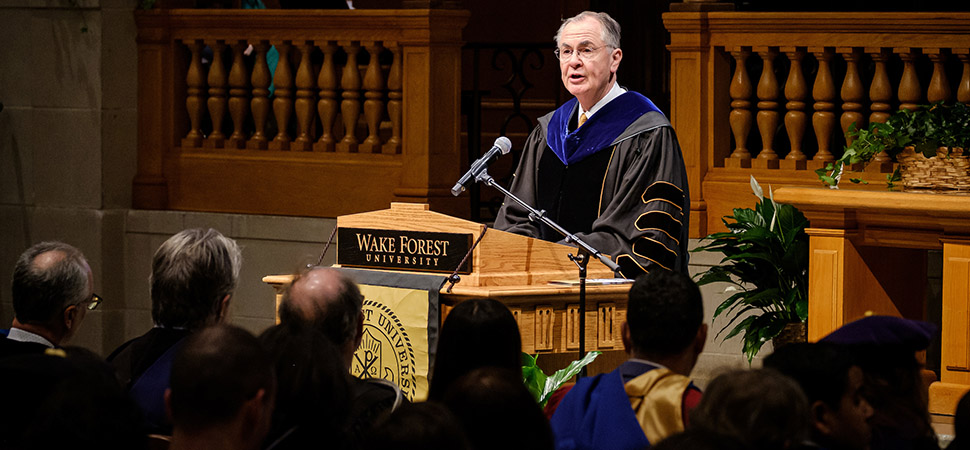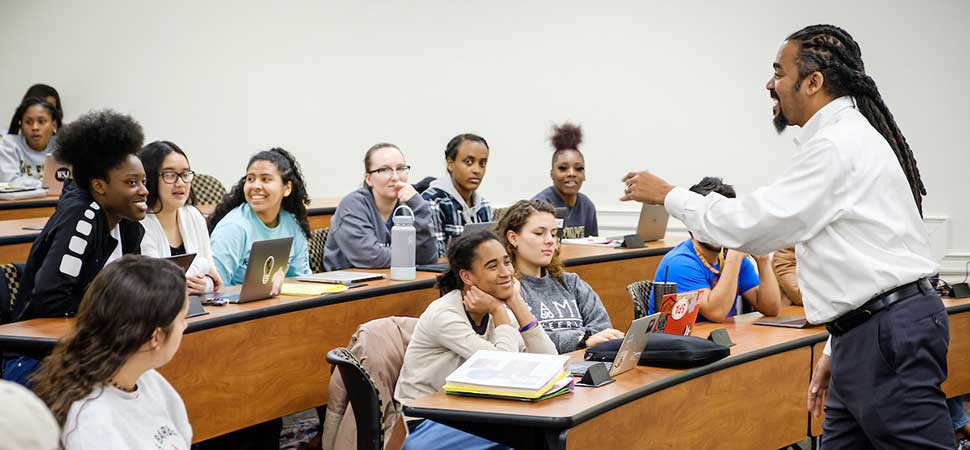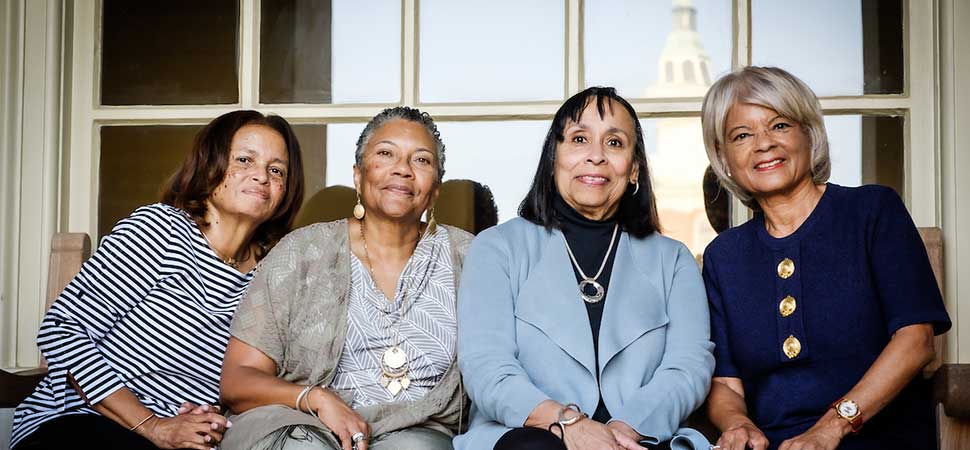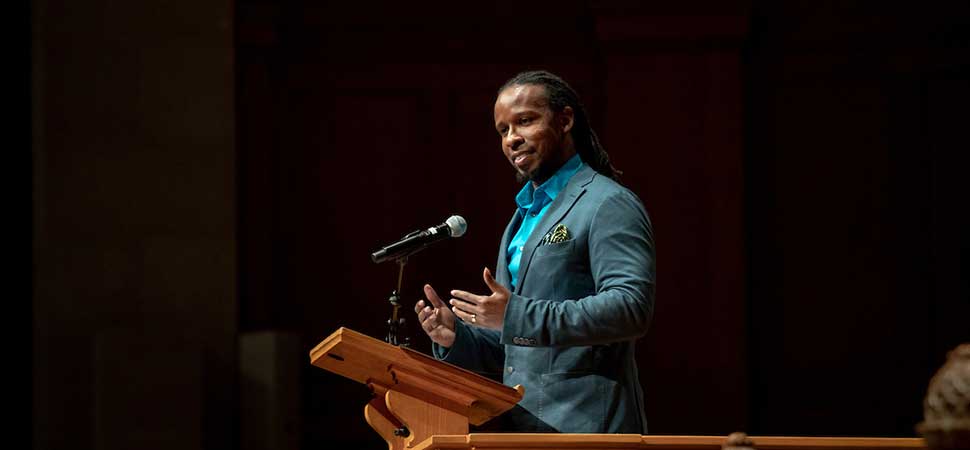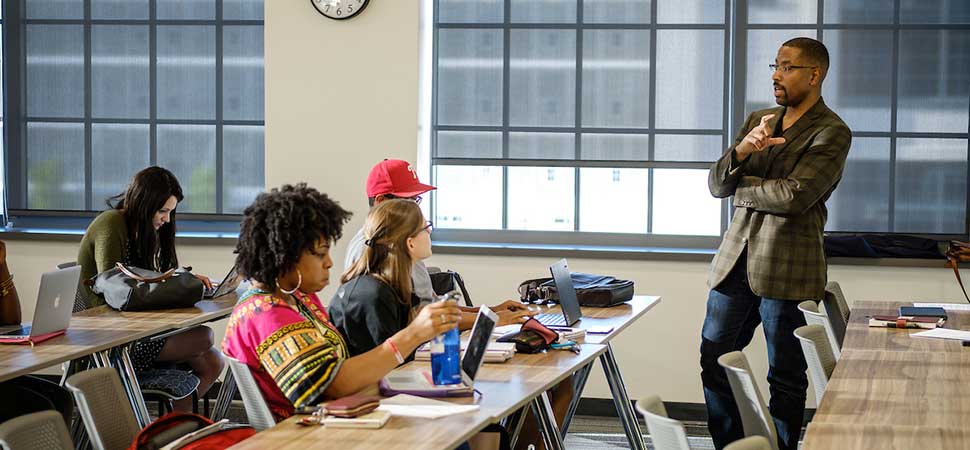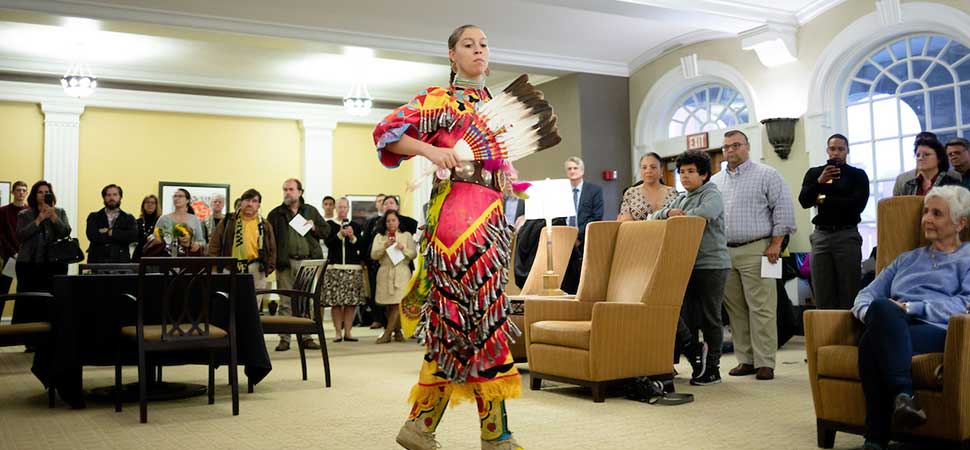 "We cannot ignore injustice or wish away racism and bigotry. Now more than ever, we must confront hatred and uphold one another in times of great division and inequity."
President Hatch addressed the Wake Forest community in a message on May 30, and he joined Student Body President Miles Middleton ('21) for a message on June 19.
What is "Community in Progress?"
"Community in Progress" reflects our belief that while we work to improve Wake Forest's campus climate, we are actively practicing what it means to be in community together. Wake Forest faculty, staff, students, administrators, alumni, parents and our Winston-Salem neighbors all have a deep interest in the state of our community.
Wake Forest's "Community in Progress" site holds us accountable to each other. We are optimistic about our progress because our desire to improve as a community extends campus-wide. We hope you will visit this site not only for committee updates but also to learn about the important work faculty, staff and students are doing as they seek to cultivate and build an inclusive campus climate.
Guiding our campus climate work is the President's Commission on Race, Equity and Community, which is charged with assessing our current climate and institutional policies and developing actionable recommendations to create a more diverse and inclusive learning community.
In related work, the Committee on Slavery, Race and Memory was formed to recover, understand and more fully reckon with the role enslaved peoples had in building and growing Wake Forest University. This committee is charged with continuing work begun in 2017, when Wake Forest joined the Universities Studying Slavery consortium.
The Committee on the Intersection of Bias, Expression and Conduct was created to assess and improve policies that affect campus climate. This committee helps determine how our University should respond when our commitment to free expression and open inquiry conflicts with our expectation for a community free of bias and conduct that diminishes the rights of others.
Campus-Wide Updates for Inclusion and Belonging
At the academic, campus life, and institutional level we are actively engaged in elevating our practices, policies, and programs towards a more inclusive and equitable community. The links below provide mid-term and end-term updates, starting with fall 2019, of formative and summative efforts across the university.
These efforts are comprehensive and "big picture" initiatives and do not include the dozens of opportunities each semester to make Wake Forest a more belonging community. The information contained in these updates includes point-persons for related efforts. For more information about this resource please contact diversity@nullwfu.edu.
Updates:
What's Next
Review
Community News
September 14, 2021
A Q&A with cultural anthropology professor Sherri Lawson Clark, whose research focuses on the... Read More »
---
August 30, 2021
Wake Forest University has been working to establish an African American Studies program for a... Read More »
---
July 13, 2021
Jackson Gibson is among 65 Winston-Salem kids attending the free, six-week, literacy-based... Read More »
---
May 7, 2021
In a message to the Wake Forest University community, President Nathan O. Hatch announced steps... Read More »
---